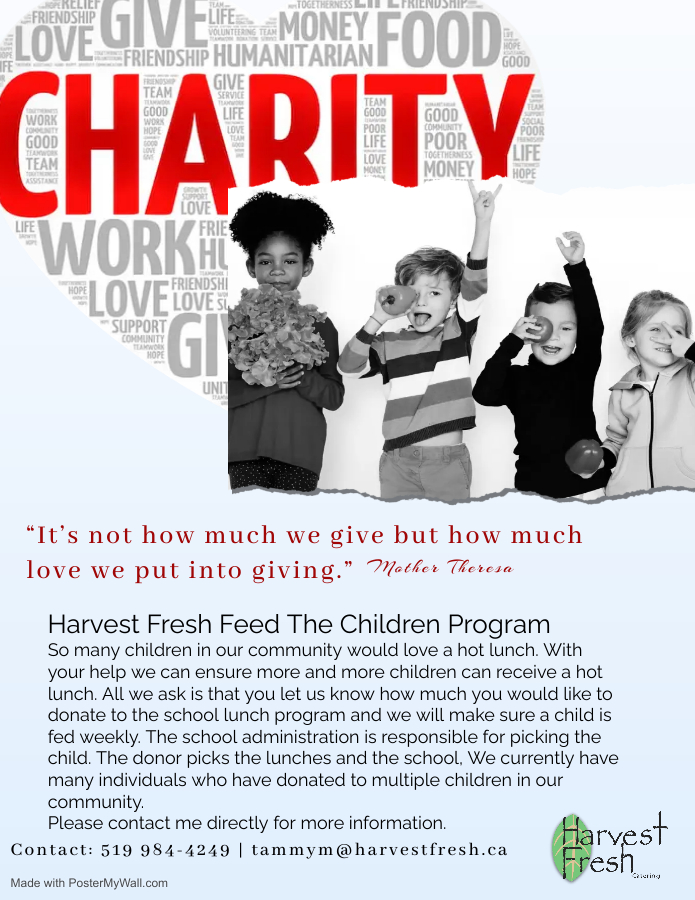 PRICE OF MEALS
We offer different pricing depending on what your child likes. Not all meals are one price, nor should they be. Along with each meal you can add options such as juice and cookies. If your child is a bit picky, no problem at all, we have you covered.  Under options you choose what to eliminate from the meal so that your child knows the meal is special just like they are.
REGISTERING YOUR CHILD ONLINE
Once you register your child online you will be able to see credits you have remaining in your account. Please use the same email for the account as last year since it is based on your email. NOTE: Please register your child in the right classroom - this is where their lunch will go and if the classroom is wrong than your child will not receive their lunch on time.
We sent out email reminders so please add "This email address is being protected from spambots. You need JavaScript enabled to view it." to receive all reminders and updates.
WHAT IF THE SCHOOL IS FORCED TO CLOSE DUE TO COVID?
If a school closes due to COVID  we will apply a credit to your account. If a school closes for over 3 weeks due to COVID we will issue you a refund upon request. 
CANCELLATIONS?
Yes, we have you covered! We accept cancellations by email only and as long as we receive them before 6:30am of the day of the lunch. If after that time, you can call the school to pick up the lunch or donate it. There are a number of children that would love a hot meal.
WHO IS HARVEST FRESH?
Harvest Fresh is owned and operated locally in beautiful Lakeshore, Ontario. No franchise fees or money leaving the Windsor/Essex/Kent area - we are TRULY LOCAL. Because of this, we can support local community professionals, agencies and charities in this trying time who need our support. Harvest Fresh supports your school, we donate 5% of each sale back to the school. We also donate meals and accept donations from parents who want to buy lunches for other children in the community. We service Windsor, Essex County and Chatham/Kent.
We will prioritize Health and Safety 
The measures outlined below are followed in accordance to Windsor/Essex Health Unit food safety upon announcement of any pandemic.
Thank You for your continued loyalty.
Tammy Mailloux